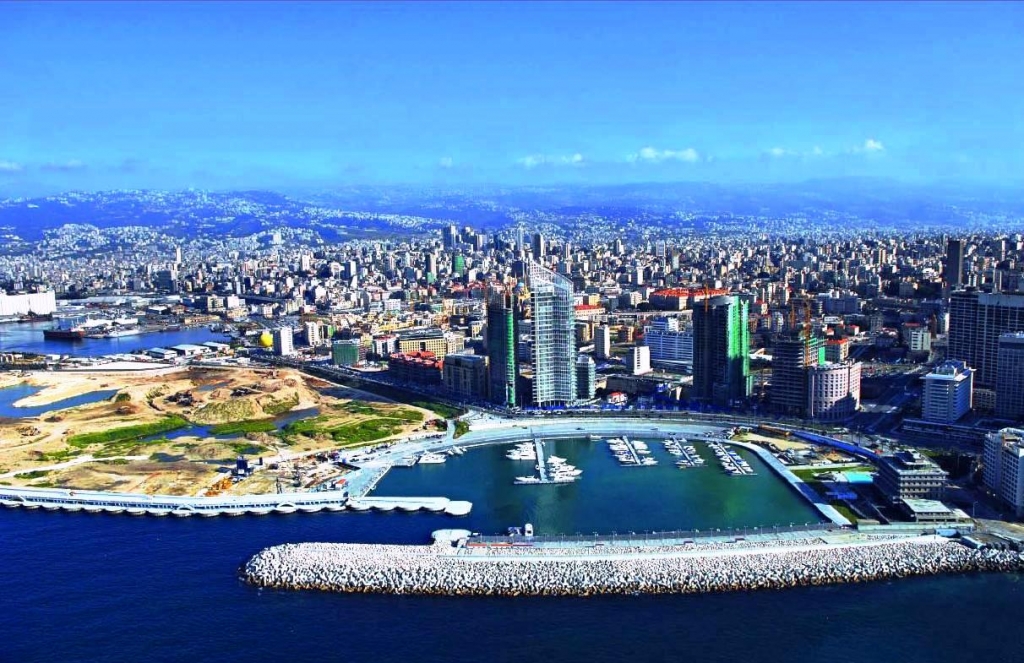 Lebanon - The Land of Beauty & Contrast
Photo Album of Lebanon

Map & Regions of Lebanon

Lebanese Economy

Restaurants In Lebanon

Lebanon in a nutshell

Political System in Lebanon

Hotels In Lebanon

Lebanese Nightlife
Lebanon ski resorts, beach resorts, active night life, restaurants and world class hotels, makes Lebanon an ideal location for holidays and tourism all year round. Rich in historical ruins, archaeology and religious places.
Lebanon's mountains include a variety of activities appealing to locals and tourists alike: Skiing during the winter season, hiking, camping, caving, cannoeing, lakes suitable for swimming, and breath-taking views. Extreme sports, such as sky diving, parachuting, bungee jumping, also take place in the mountain regions of Lebanon.
Beach resorts dot the coastline of Lebanon on the Mediterranean sea, offering a variety of water sports and activities. Sandy beaches, rocky beaches, fresh spring water in the sea, provide a wide choice for beach lovers and sun seekers.
Lebanon is unique in many aspects, unlike any other country in the Middle East. Its rich cultural mix, with over 6,000 years of history, one of the oldest continuously inhabited countries in the world, is influenced by various civilizations and religions that passed through its history, making Lebanon a land of contrast and diversity.
Lebanon's nature is a feast for the eyes, where mountains slope to meet the Mediterranean sea forming amazing scenery. In the West lies the beautiful Bekaa valley, lined with small rivers and abundant fresh water springs, giving Lebanon its greenery and rich nature.
The people of Lebanon are warm, friendly and hospitable people; very generous and enjoy living life to the full. Sports, activities, partying, night life, shopping centers displaying goods from all around the world, restaurants, hotels... anything you can think of, you can find in Lebanon!
The Lebanese people might have different views on many issues, but theres one thing they all agree on, the importance of night life and partying as an essential part of their life styles, making the night city life quite an experience in Lebanon.
The Lebanese cuisine is very rich and varied. You can also find countless restaurants serving cuisines from around the world.
There is so much to see and do in such a small country, that visitors are amazed at the life style, fun, contrast, and beauty of Lebanon and its people. All visitors fall into one of two categories: Either they chose to visit Lebanon again and again, or they decide it's worth settling down in.
Lebanon Area: 10,452 sq km (4,035 sq mi)
Lebanon Population: 4,070,000

Lebanon Capital: Beirut 1,826,000
Lebanon Religions: Muslim, Christian
Lebanon Languages: Arabic, French, English (all spoken)
Literacy: 86%
Lebanon Life expectancy: 71 years
Lebanon GDP per capital: $4,400
Lebanon Economy:
Industry: banking, food processing, jewelry, cement, textiles.
Agriculture: citrus, vegetables, potatoes, olives, sheep, goats.
Export: paper, paper products, foodstuffs, textiles, textile products, jewelry, metals.